I have a secret
This hair is part of the Pink Hustler Game
You can win this hair for free.
To participate you must wear your group tag.
It is free to join.
The hair comes in 7 different HUD colors
You can have it colored one solid color or have 2 different colors.
I do suggest to wear a hairbase with the hair as it does go back far on the forehead
it just helps with blending and those that have larger foreheads
it would fit better.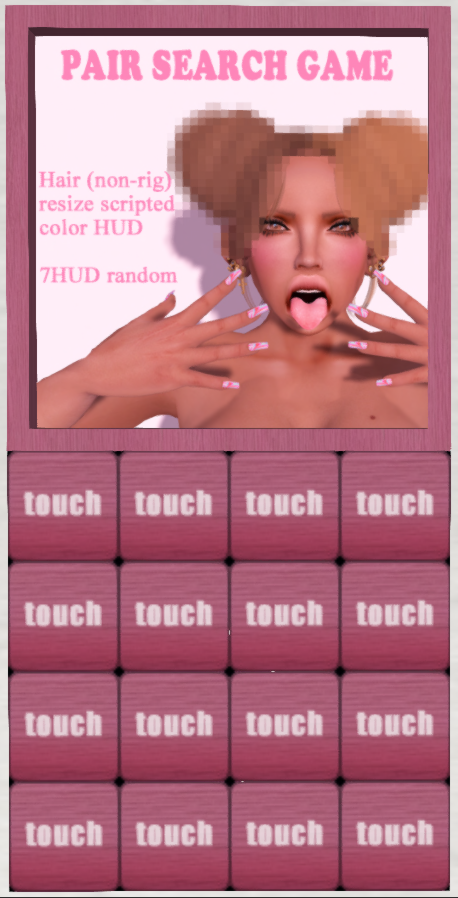 Credits
Skin: -Glam Affair - Rose - Artic - Clean NB
Hair: *PH* 8015
Hairbase: ::Exile:Hairbase1: Frost blond
Hair Piece: [Keystone] Ness Headpiece - Golden *A part of Project Limited, no longer available*
Brows: .tsg. Kotoko Brow
Eyes: [Buzz] Voodoo Eyes - Fallen *NEW @ The Fantasy Collection*
Nails: (*ANGELICA) PROFESSIONAL NAIL ART - PETAL*3tone HUD
Makeup: .Pekka. Eyeliner 3
Makeup: (*ANGELICA) YOUR LIP GLOSS FUSION
Necklace: Swallow Collier Cameo Gold
Outfit: *{Junbug}* Rosamarie Corset [Floral] - ULTRARARE
*{Junbug} Rosamarie Frilly Knickers [Blush]